Description

PRODUCT FEATURES
The patent-pending Pulsefire is the ultimate compact, lightweight, fully handheld flamethrower that sends a blast of fire 25 feet away with the press of a button. Fill it like any other outdoor tool. With the system off, unscrew the cap and pour in gasoline or a gas/diesel mixture. When the battery gets low, take it out and charge it or swap in a spare to keep bringing the heat. The Exothermic Technologies Pulsefire is the safest and most effective way to apply fire at a distance. Includes everything you need to get up and running, besides fuel!
Watch the Pulsefire LRT Flamethrower in action.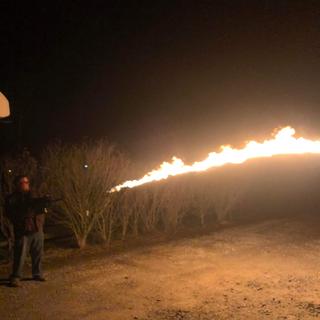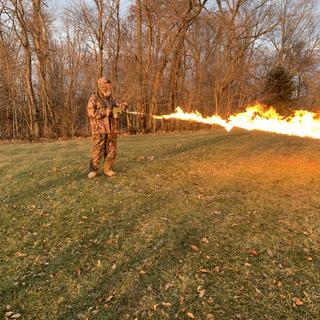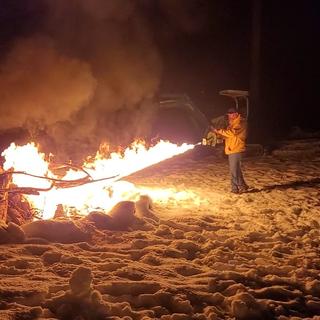 COMPLIANCE
Shipping Restrictions
It is the customer's responsibility for understanding state laws regarding all purchases made.